Is Made in China the new Made in Germany?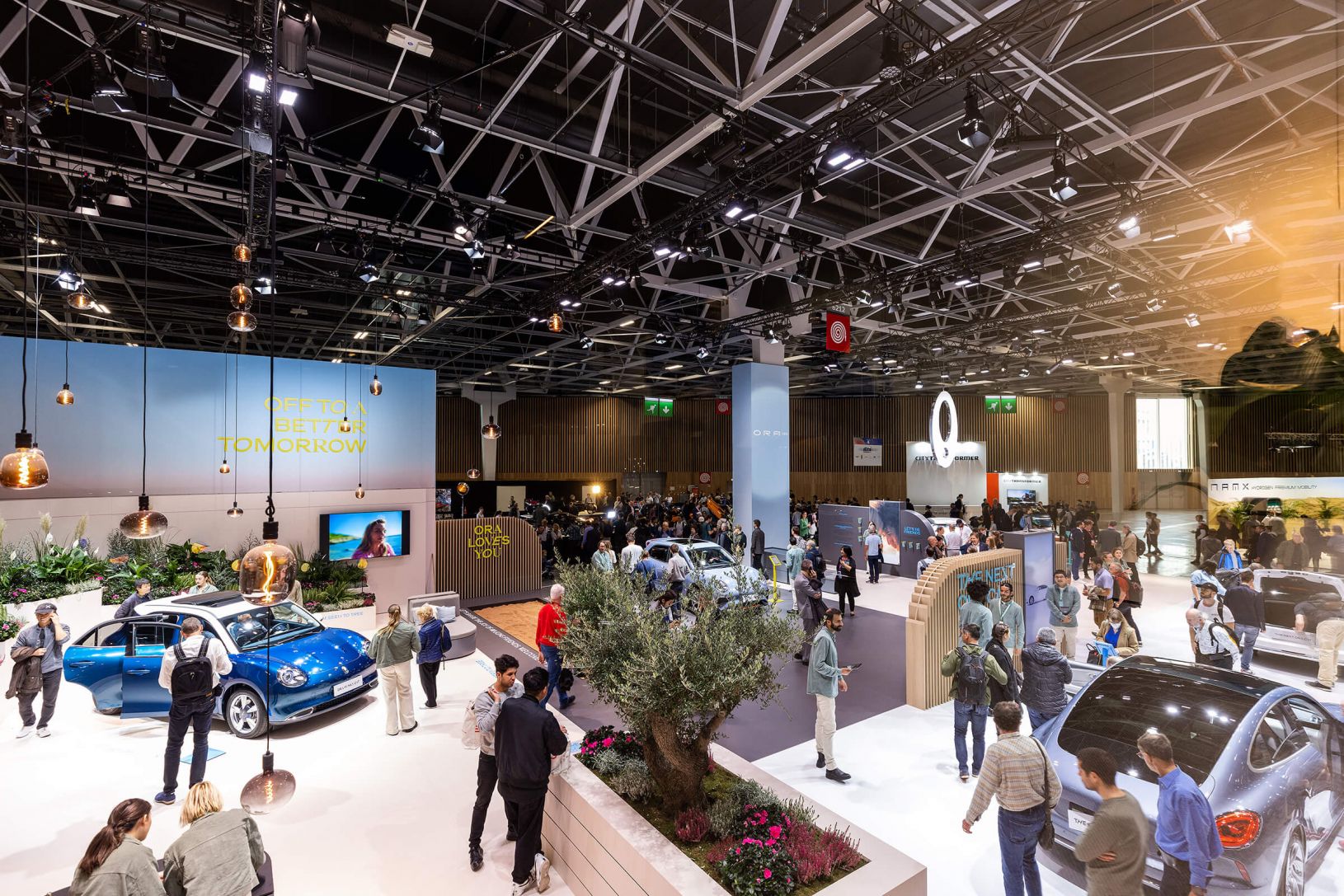 Brands such as Nio and BYD want to gain a foothold in this country. In addition to awareness, Melanie Rönnfeld knows of another obstacle.
At Auto Shanghai, the Chinese brands are bursting with self-confidence. The local manufacturers are omnipresent at the fair, with over 650 models from 60 brands, almost all with electric drive. Many international visitors were surprised how quickly the switch to electric mobility has taken place in China. William Li, the CEO of Nio, is celebrated like a real pop star at the press conference. In the style of Steve Jobs, he presented the latest technical features and software updates, which would be impossible for any German manufacturer.
Young Chinese queue up to take selfies with him. Bloggers stream his performance live to an audience of millions. The tech-savvy youth has long since formed its opinion: Domestic brands are the new hype, while German manufacturers are falling out of favour. They see cars as smartphones on wheels. For them, giant screens and in-car entertainment count more than image and prestige.
Melanie Rönnfeld, Managing Director for Spatial Experience at Mutabor
"German manufacturers have underestimated how quickly the market in China is changing."
German manufacturers are currently having a hard time in China. They became big in the Middle Kingdom with combustion engines, but are now being left behind with electric cars.
The last Auto Shanghai took place two years ago, in April 2021. Such a period is an eternity in an industry that is increasingly dominated by tech issues. These observations highlight how important trade fairs are for the automotive industry. They are more than just a showcase for innovations, but above all a yardstick for the industry's own competitiveness.
And it is clear who will come out on top in this tournament.
The mobility industry needs to take car shows seriously again and play with a winning mindset. Replacing them with hybrid events or digital presentations is too short-sighted. The joint formation of opinions and the determination of the competitive position do not take place here. Instead of relying on cost-cutting programmes, marketing managers should rather go full throttle at trade fairs again. This is the only way to win back markets.
Melanie Rönnfeld, Managing Director Spatial Experience
Automotive projects for: Audi, BMW Motorrad, Mini, Cariad, Siemens Healthineers and Volkswagen
With her team, she set new standards for temporary brand architecture at the IAA Mobility 23. Volkswagen's appearance under the motto #OneFuture stood for an inclusive and optimistic view of the future.
The Chinese models are becoming more and more widely accepted in this country.
According to the comparison portal Carwow, 42 percent of Germans can imagine considering a Chinese brand for their next car purchase, an increase of 12 percent compared to December. But the newcomers are still completely unknown in this country.
Auctor curabitur id vitae lacus pulvinar quis cursus.
The Chinese are not yet able to show any significant sales figures in Europe. They need a lot of patience to gain a foothold in Europe, similar to the Koreans, who started their triumphal march here in the 1990s. But if they get their distribution problems under control, they can achieve a market share of up to 8 or 10 percent in Europe in the medium term, according to the forecast of one manufacturer.