A flexible branding concept for a BayWa product brand.
Services
Digital Packaging, Packaging Branding, Storytelling Packaging, Sustainable Packaging
Category
New Brand, New Packaging
To mark BayWa's 100th anniversary, an iconic product was to be revived: wood pellets. The challenge was to develop a product branding system for different formats of various products.
To be able to present the BayWa brand in the best possible way at the product level, we projected the brand values and iconic brand design onto the packaging touchpoint.
The result is a flexible and strong branding system that can be applied to a wide range of formats and product categories. In addition, there is a limited edition sustainable pellet sack for BayWa's 100th anniversary.
Pellets bagged in paper sacks.
BayWa wood pellets are a particularly sustainable product. The pellets are not only CO2 neutral for heating, but are also produced using wood from sustainable forestry.
That's why we also gave special attention to sustainability in the packaging, and bagged the pellets in brown paper rather than the usual plastic for this product category.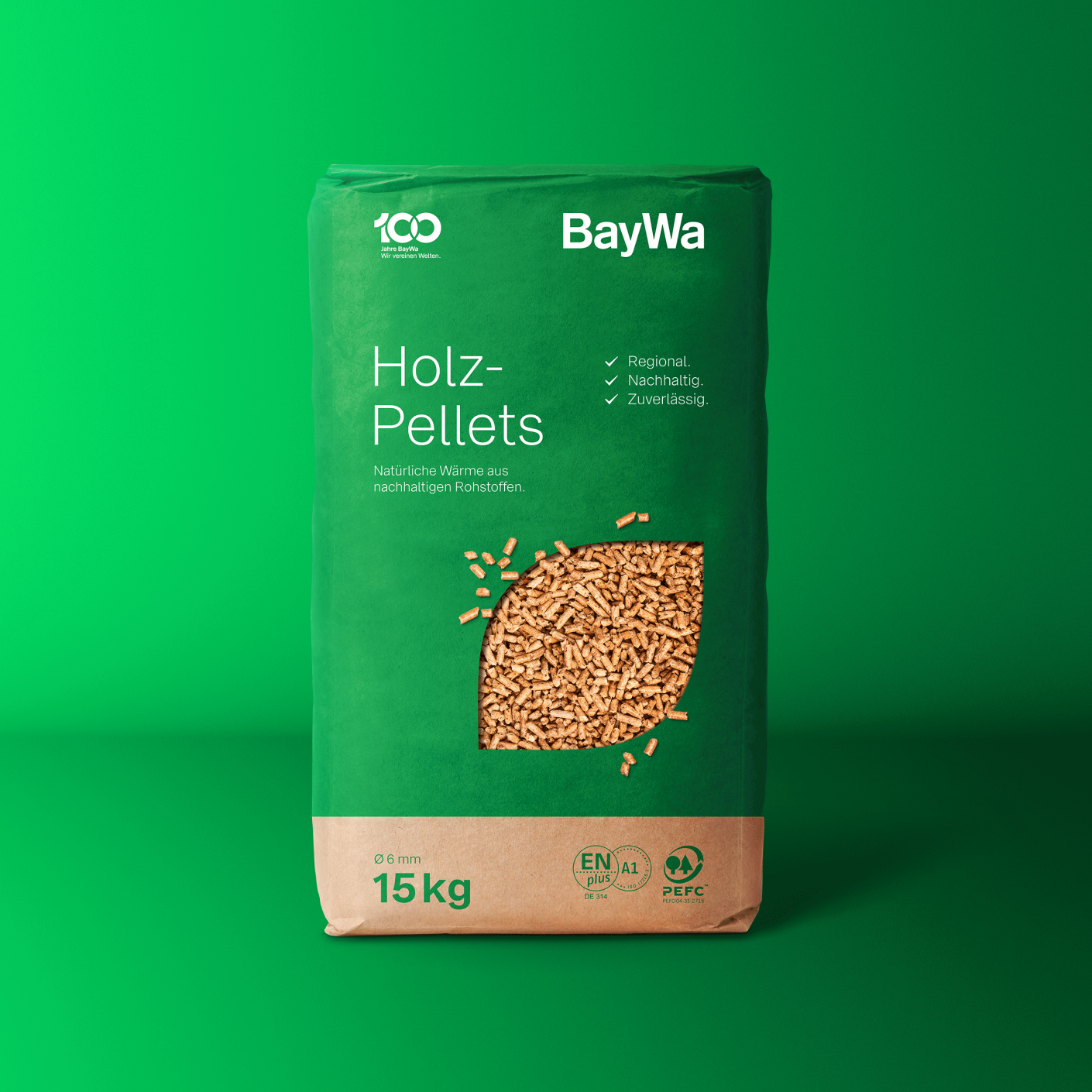 It's not just the BayWa brand that is green. The products will be too.
To ensure that future products can also be easily introduced under the BayWa brand, we developed a flexible grid that allows a prominent use of the brand color.
Many categories require a graphic set that is simple and also bold.
Many products can be listed under BayWa. Starting with pellets, through animal feed to construction products. To ensure that the system can cover a broad portfolio if necessary, we developed a simple graphical language that can easily be expanded to include additional categories.