200 years of tradition and innovation at your fingertips.
Services
Brand Experience, Next Level Reports
Category
New Brand, New Content
Koenig & Bauer celebrated their 200th anniversary in 2017. How do you tell a rich and meaningful story full of groundbreaking events and innovations, while maintaining focus on the future?
We put the focus on the brand values that define Koenig & Bauer: machines, people and ideas. The inspiration for this came from direct interactions with employees.
The result was an anniversary box consisting of 2 books and 13 posters. Together, they describe the rich tradition and path to the future, accompanied by true stories and a high-quality design.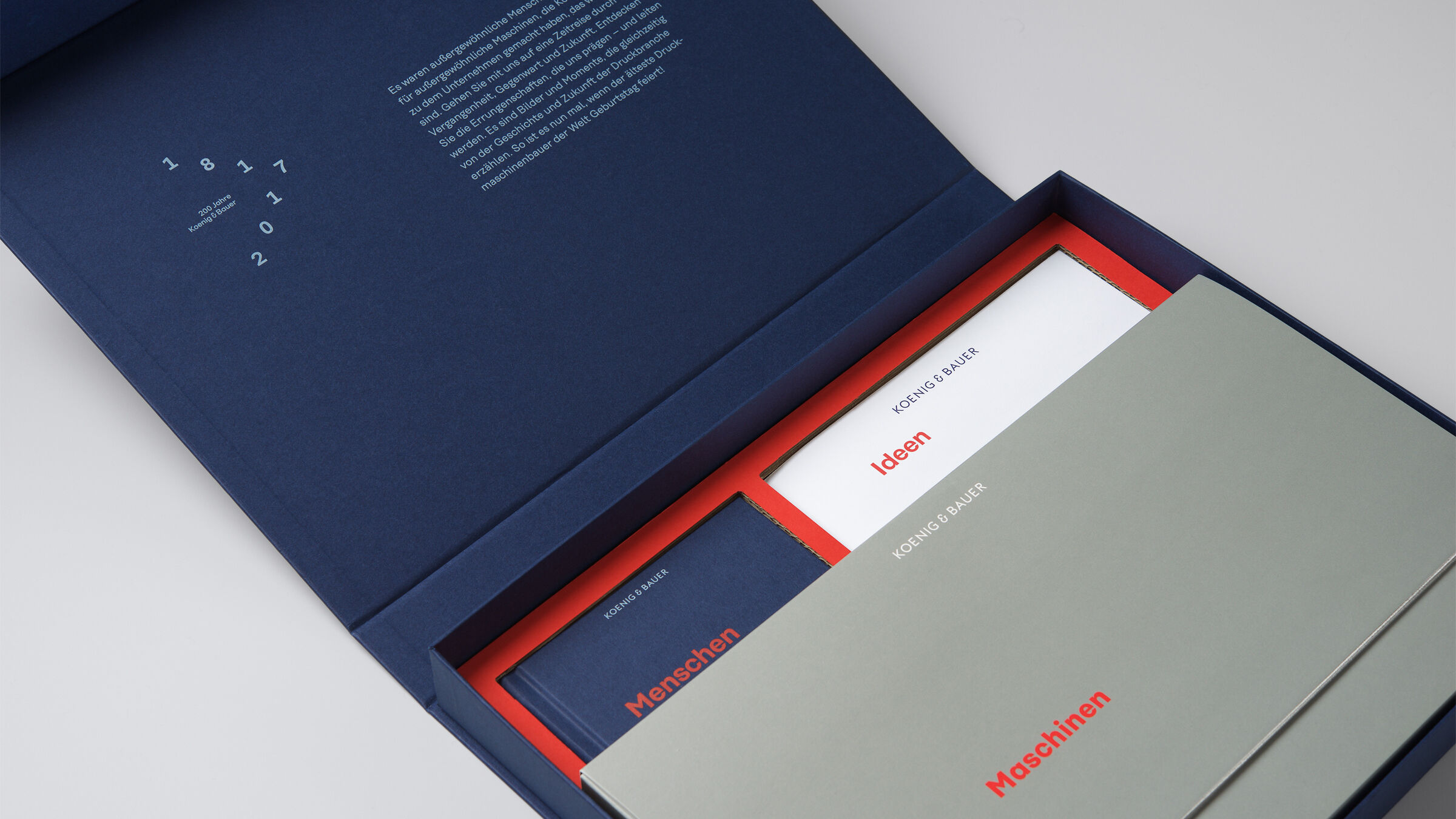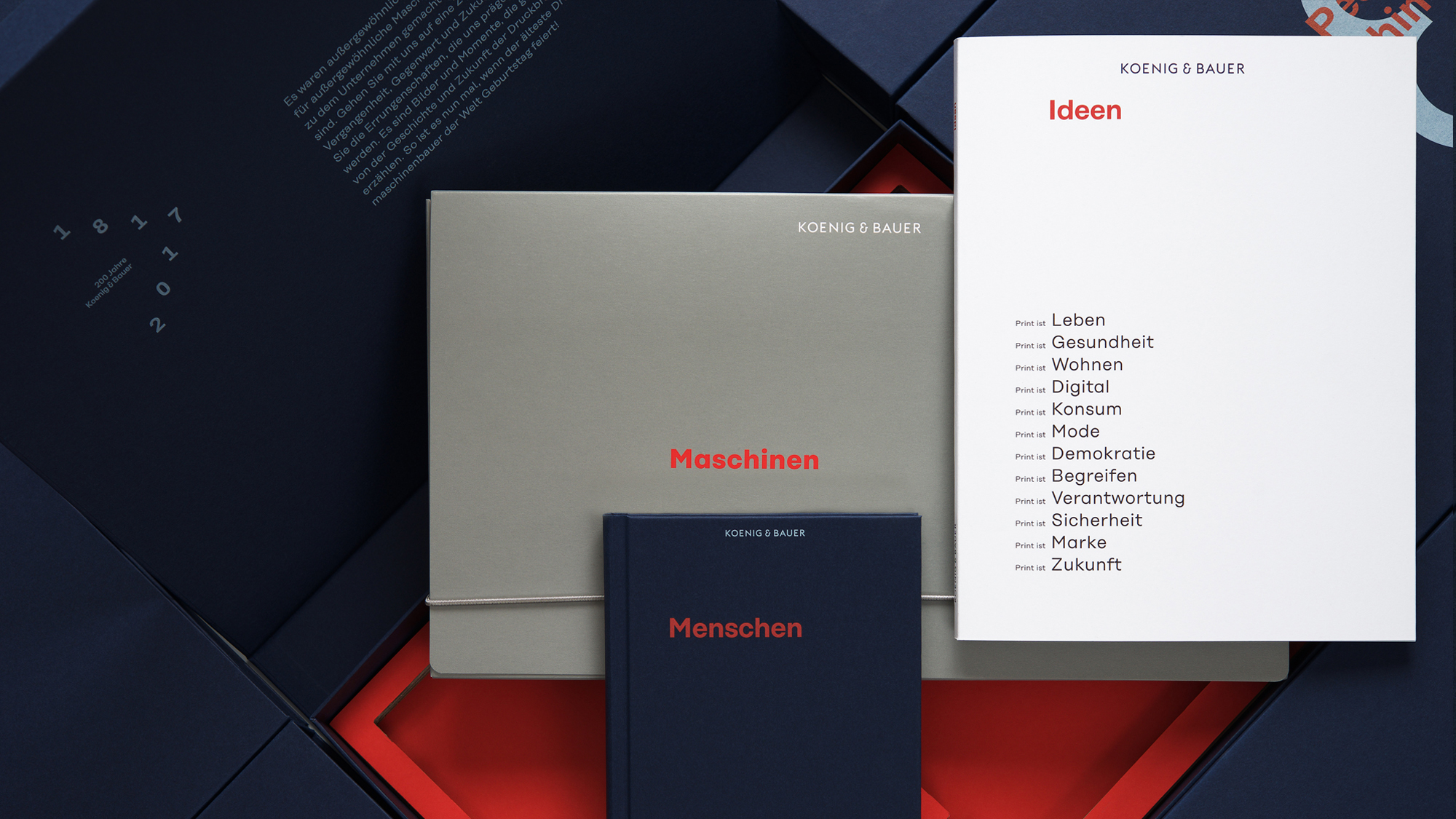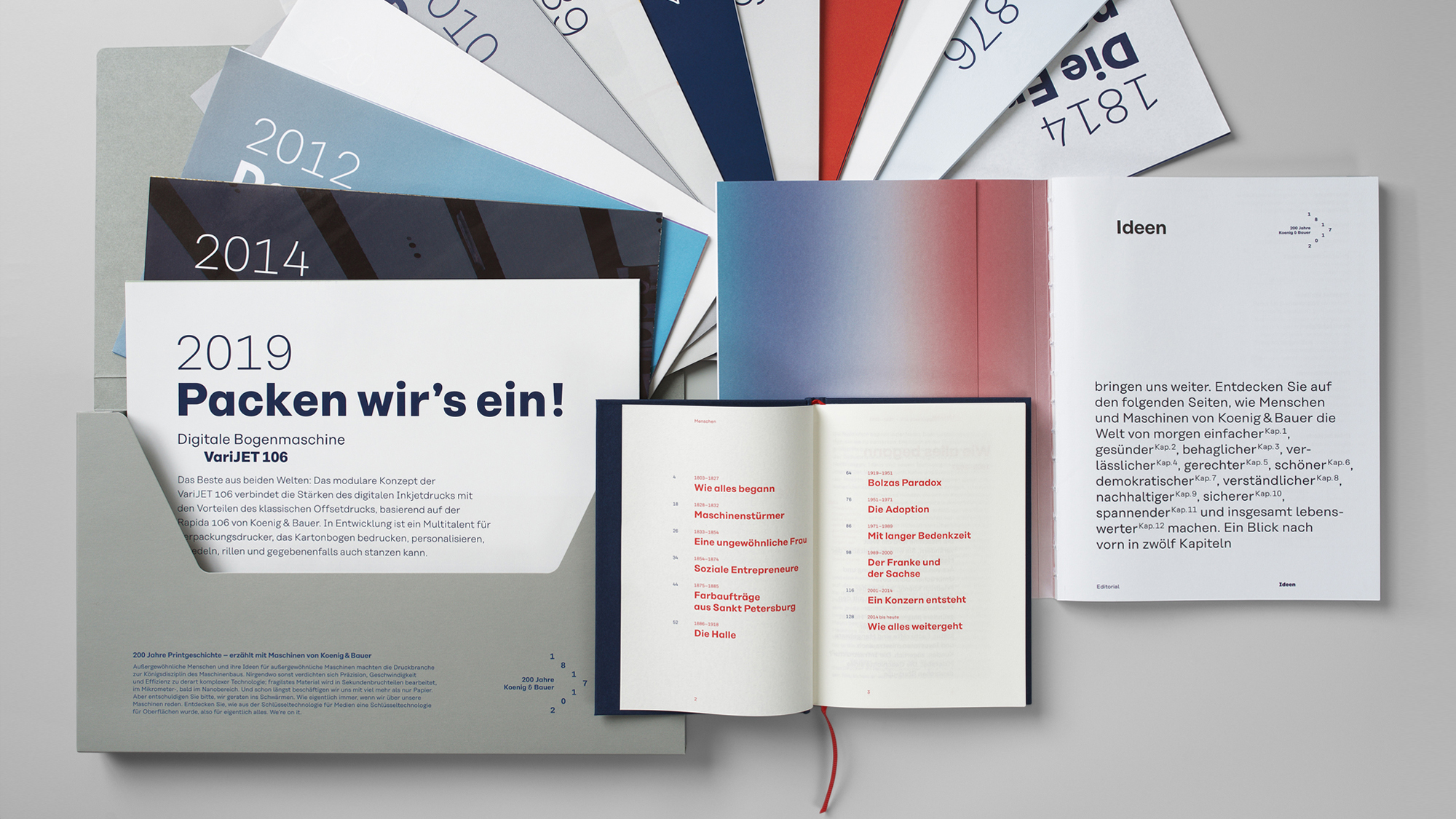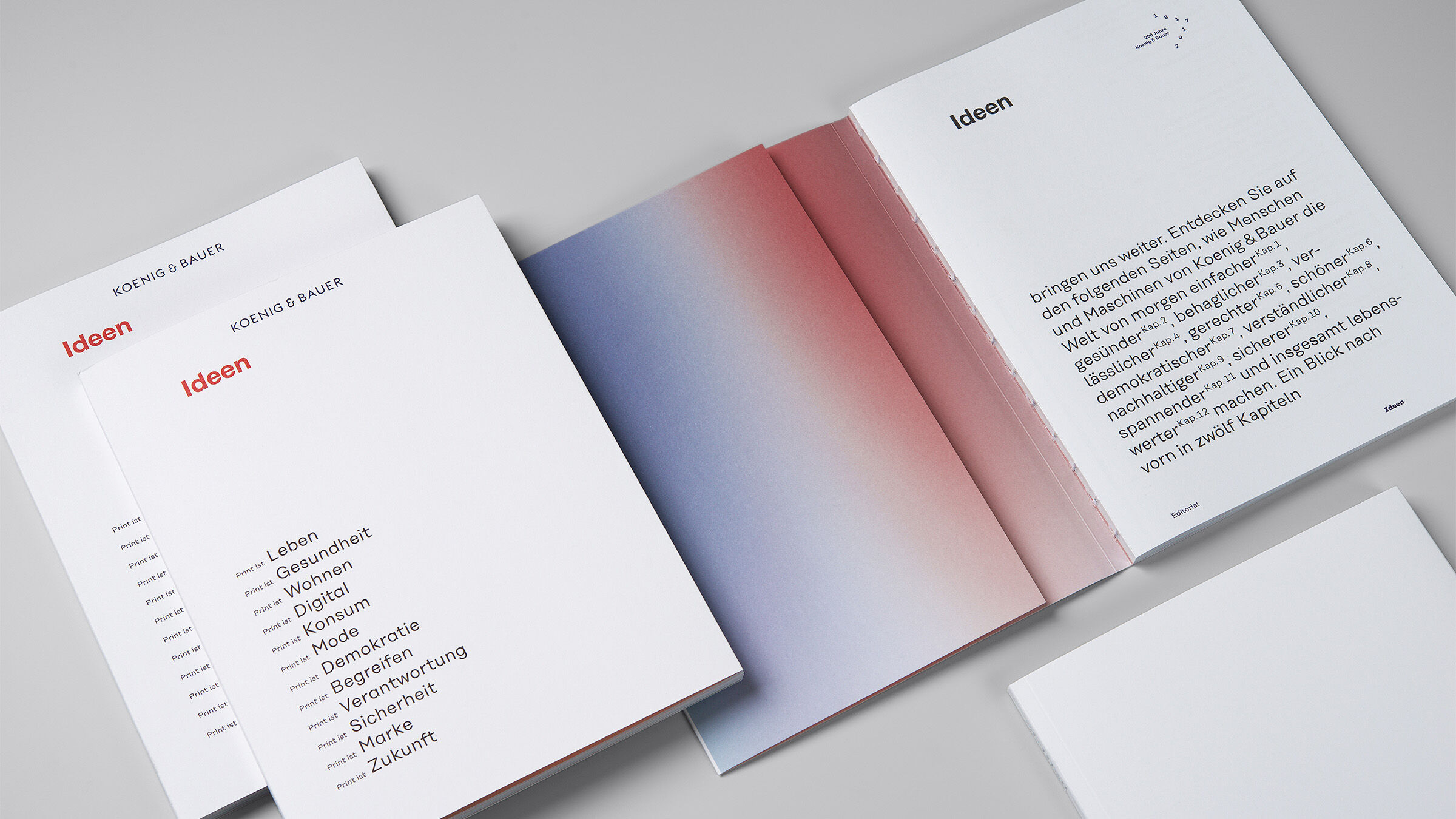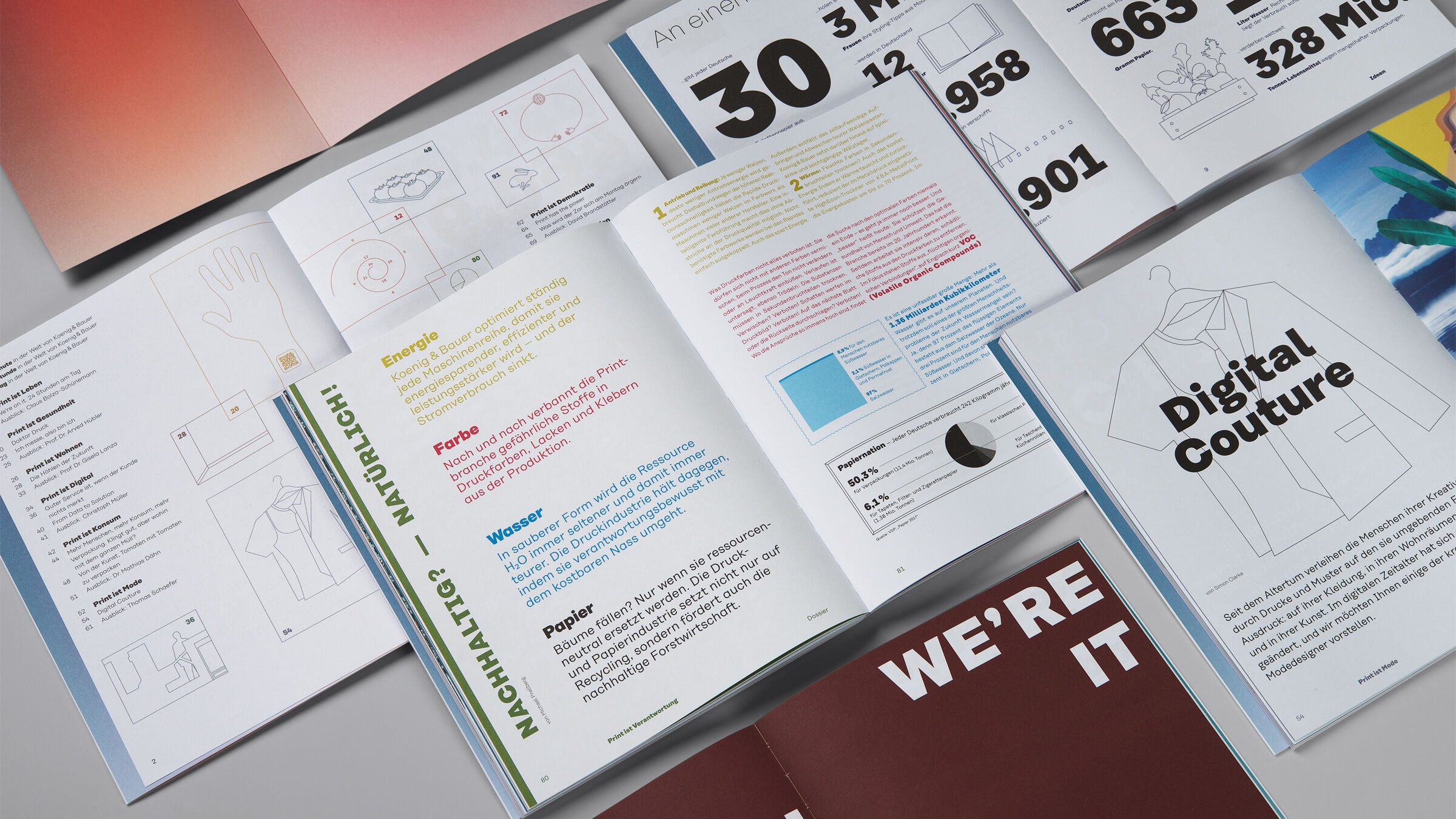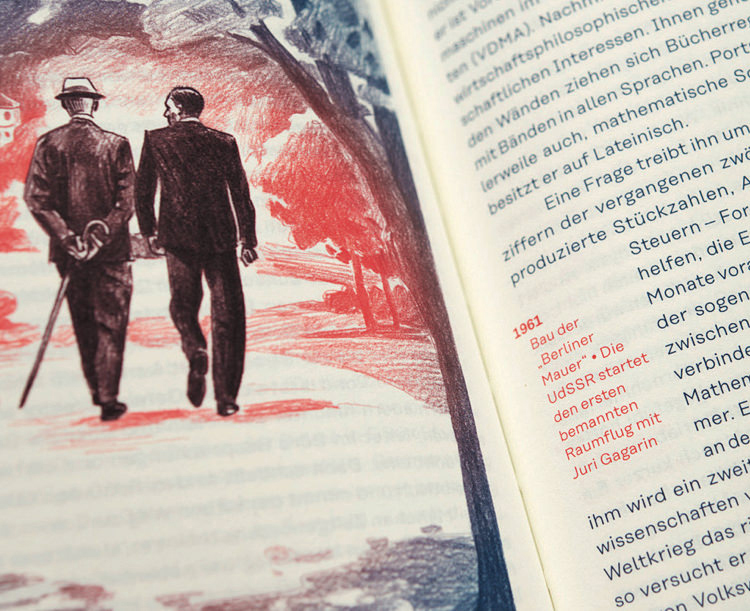 Three publications show the history and future of Koenig & Bauer.
"People" tells the history of the company. "Machines" stages selected printing presses as infographics on 13 posters. "Ideas" shows how they help to make the world a little better.