From Sixt Leasing to Allane Mobility Group – All new
Services
Brand & Corporate Design, Brand Architecture, Brand Experience, Brand Strategy, Digital Branding
Category
New Brand, New Digital
After the acquisition of Sixt Leasing by the Santander Consumer Bank and Hyundai Capital Services joint venture, the company needs a completely new identity. A new image, a new name and a new brand design.
In a strategic process that placed a special focus on stakeholder management and transition planning, the Allane Mobility Group has been created – with the vision of becoming Europe's leading cross-brand provider of comprehensive mobility solutions.
The new identity of the Allane Mobility Group and the brands of its business unit not only strengthens the strategic focus of the company – the digitization and internationalization of the business model – but also makes the claim of making mobility as easy as possible tangible in every aspect. This creates an anchor internally for the employees as well as for the market and the customers.
From a Sixt sub-brand to a strong group brand
Formerly managed as a brand in the Sixt portfolio, it is now a strong and independent group brand with integrated sub-brands that exemplifies the broad positioning of the group.
The new brand showcases the pioneering spirit and ambition of Allane.
The dynamic "lanes" – the key visual element derived from the logo – not only clarify the context of the new brand but represent the company's pioneering spirit: the agile exploration of new paths.
The two primary brand colors clearly set the Allane Mobilty Group apart in the market, supporting its leading positioning. Additional signature colors enable the individual business units to stand on their own.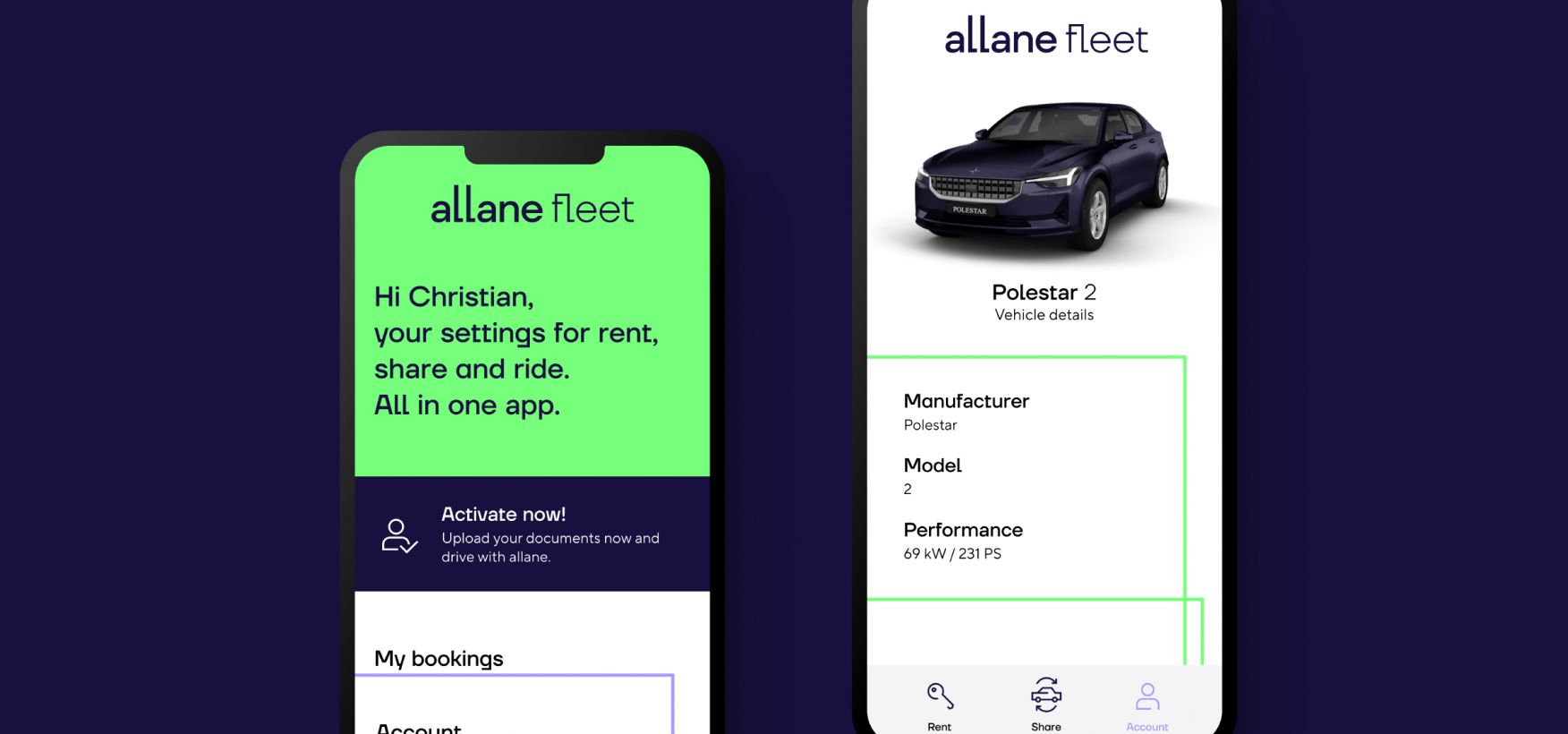 All lanes – also in the headquarters
The newly developed identity was also adapted to the office buildings of the Allane Mobility Group and thus makes the brand world spatially tangible as well.
The "lanes" concept is reflected in the wayfinding systems on floors and walls and is used for wall graphics.