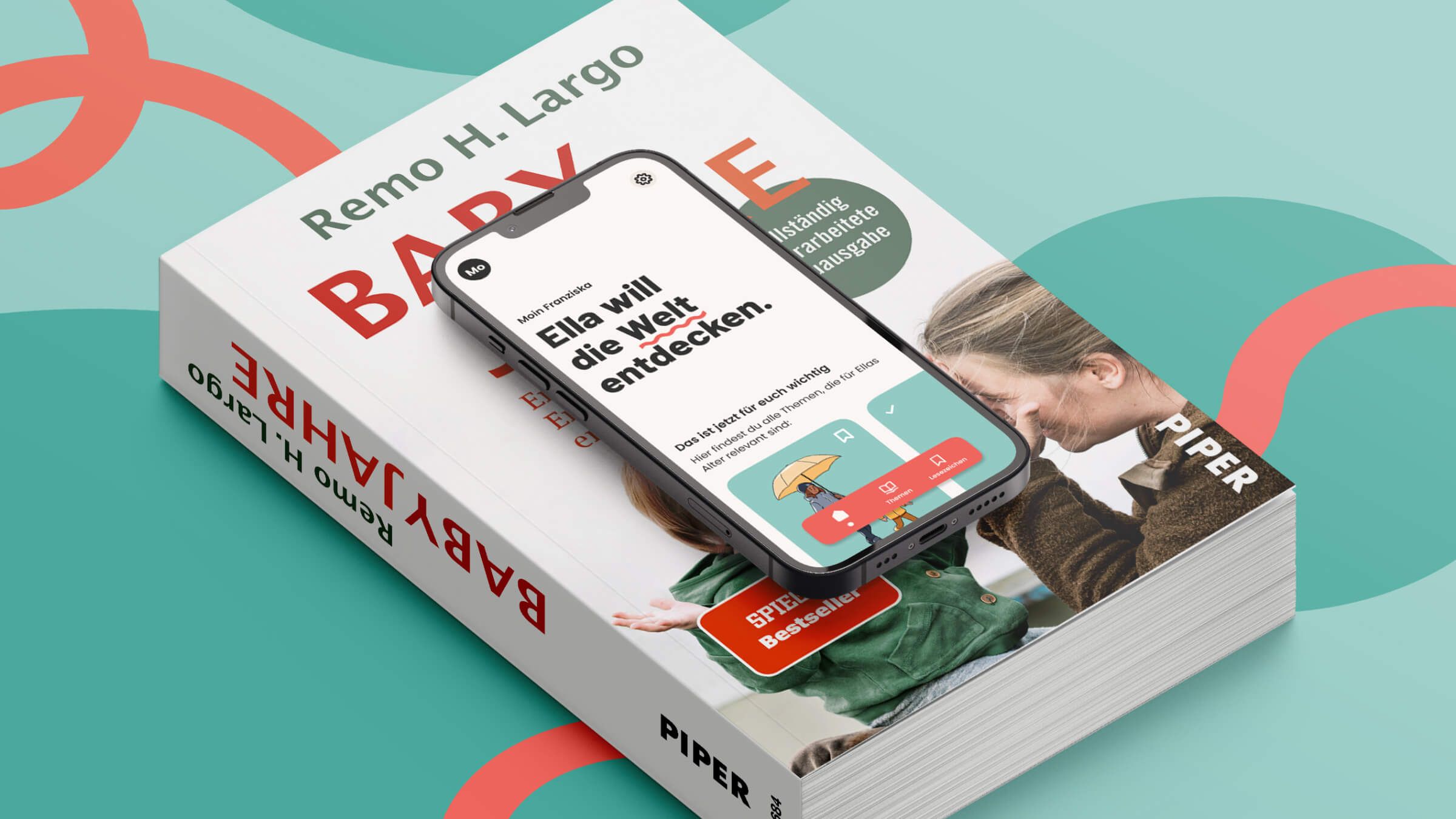 Babyjahre App
Services
Apps, Digital Strategy
An app for young parents based on the world bestseller "Babyjahre". The book by the renowned pediatrician Remo H. Largo is the definitive book for young parents: It doesn't assume an ideal development pattern and rigid parenting principles, but sees each child as it is: unique in their own way.
Together with the Piper Verlag and our partner Protofy, we've developed an app that helps young parents through the first four years of their baby's life. The guiding principle of the book runs through every aspect of the app: There is no fixed timeline for child development—every child wants to and should develop in their own way and at their own pace.
With the Babyjahre app, parents learn which natural, emotional and social needs their children currently have. The app helps them to meet the individuality of their child in every developmental area and every age period—perhaps the greatest task that parents have to fulfill.
A unique parenting app
The Babyjahre app is not a guidebook that describes how children should develop properly—and which child consequently falls off the grid. Instead, the app highlights the enormous diversity of child development: scientifically founded, always up to date and appropriate to the child's individual development.
A companion for the first four years of life
The app shows how differently children develop in all areas of development, such as motor skills, language and sleep behavior. As a digital companion, the app helps parents—always friendly and without pressure—to understand their child's individual needs and become competent parents.